Compare Ford Electric Car Maintenance Costs vs. Gas

Compare Ford Electric Car Maintenance Costs vs. Gas
The current lineup of new Ford EVs has the Harbin Ford Scottsboro sales team incredibly excited. After all, these models are whisper-silent, powerful and, we might add, so cost-effective to own that it's almost too good to be true. In fact, affordable EV running costs have been one major reason buyers are coming to prefer new electric cars. A breakdown of the EV vs. gas service costs bears this out: more often than not, the typical EV cost of ownership is lower than a comparable vehicle powered by a gas engine.
At out Ford dealer near Huntsville, we'll help you understand the benefits of simplified EV repairs, including how Mustang Mach-E and F-150 Lightning service differs from comparable gas-powered models. If you're ready to start thinking about financing an electric car in Alabama or just need to schedule EV service nearby, give Harbin Ford Scottsboro a call today.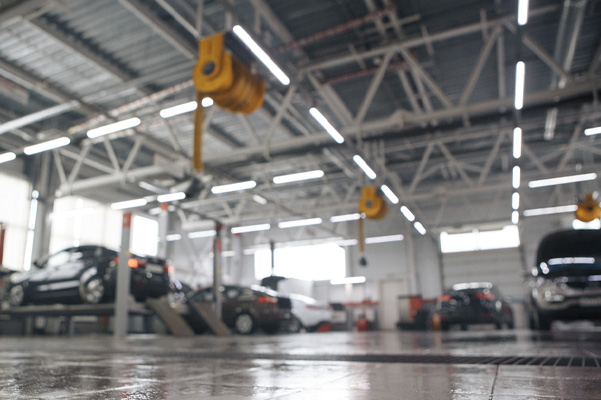 Electric Vehicle Service FAQs
Do electric cars need oil changes?
No. You won't have to schedule an oil change for your new Ford EV because it's powered by an electric motor rather than a gasoline engine.
Does an EV cost more to service?

Electric vehicles typically cost less to service compared to gas-powered cars because there are fewer moving parts and fluids to maintain. According to a U.S. Department of Energy report from June 2021, the estimated scheduled maintenance cost of a light-duty battery-electric vehicle is less than $.07 per mile, while a conventional internal combustion engine costs about $.10 per mile to service.
Does service affect electric car cost of ownership?
When comparing electric car vs. gas car costs, it's important to consider how much you'll be paying for service and repairs over time. Most drivers find that they spend less for electric car maintenance costs vs. gas engine service prices.
Are electric cars cheaper to maintain?
In most cases, yes. Simple, affordable EV maintenance is possible thanks to the design of the electric powertrain, which uses far fewer parts than the average internal combustion engine. With fewer mechanical connections, linkages and other componentry to maintain, electric car service is fast, convenient and easy.
Are electric car service intervals the same as gas vehicles?
You can typically go longer between service visits with an EV when compared to a gas-powered car thanks to the need for less regular maintenance. You'll still want to call us to schedule a tire rotation nearby or if you need Ford brake service, but we can discuss how often this might be required when you visit our Ford service center near Huntsville.